Anne Marie Murphy
Showing 21 posts by Anne Marie Murphy.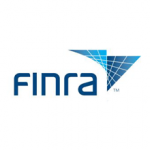 In you have a brokerage account it is subject to oversight by FINRA (Financial Industry Regulatory Authority). Over the past several years FINRA has implemented new protections for senior citizens. An important new rule (FINRA Rule 2165) went into effect in February 2018 to address scams and other fraud targeting vulnerable adults. Rule 2165 is designed to protect two populations:
Elders aged 65 and older; and,
People over 18 who a brokerage firm "reasonably believes" have a mental or physical impairment that renders the individual unable to protect his or her own interests.
This wording dovetails nicely with FINRA's "know your customer" rule (FINRA Rule 2090). Read More ›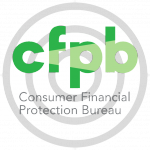 Over the past several years we have posted news about the Consumer Financial Protection Bureau ("CFPB"). As attorneys focused on socially just causes, we care about the watchdog agency that was formed to protect the interests of everyday consumers against unscrupulous practices of financial institutions. The CFPB's mission becomes that much more important in this era of forced arbitration and contractual class action bans. In more and more cases the courthouse doors are shut to consumers who have been defrauded by their banks, mortgage companies, payday lenders, and brokerage firms. Imagine your bank took $500 from your bank account without justification, what are your options? It used to be that you could band together with other bank customers who had the same thing happen, but in 2018 that is often not the case. This is one reason that the CFPB is so critically important – in a time when citizens' rights to hold financial institutions accountable are being trampled, there at least was a government agencies that was designed to help injured consumers. Read More ›
In September 2017 an East Palo Alto women was sentenced to more than seven years in prison for financial elder abuse. The prosecutors in the case, including San Mateo County District Attorney Steve Wagstaffe, did an excellent job seeing the case against Shirley Remmert to conclusion. Read More ›
From time to time we have posted information about the Consumer Financial Protection Bureau ("CFPB") because it is an extraordinary agency fighting in the trenches for everyday consumers against big business, including financial institutions that are scamming Americans. On Friday September 8, 2017 the CFPB won a trial in the U.S. District Court, Northern District of California before Judge Richard Seeborg. The CFPB won $7.9 million in its case against Nationwide Biweekly Administration Inc. and its subsidiary, Loan Payment Administration, and its owner, Daniel Lipsk. The CFPB presented testimony by experts as well as everyday consumers, including a retired schoolteacher and a member of the armed services and an FBI agent (all who testified that they had personally been tricked by the defendants). Read More ›
On Monday, July 10, 2017, the Consumer Financial Protection Bureau ("CFPB") issued a rule that will halt abusive tactics by credit card companies, banks, and other financial firms to prevent consumers from bringing class actions. Read More ›
With the median price of home in some Bay Area counties topping the $1 million mark real estate fraud is rampant. There are many types of real estate fraud – from equity stripping to foreclosure rescue, however, in recent years, the California Department of Real Estate (DRE) has noticed an uptick in criminal fraud related to real property deeds. Read More ›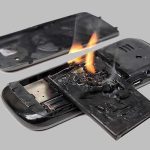 If you flew on a domestic flight between October 14, 2016 and January 10, 2017 you heard announcements about the ban on the transport of Samsung Galaxy Note7 devices. This ban was put in place by the Federal Aviation Administration ("FAA") because of the serious risk of the smartphones (also referred to as phablets) overheating, exploding and catching fire. Although the FAA lifted the requirement of announcements, the devices are still banned on passenger and cargo flights. (See, https://www.faa.gov/news/press_releases/news_story.cfm?newsId=21335). Read More ›
Pyramid and Ponzi schemes describe two types of fraud but lawyers who represent victims of the schemes, as our firm does, know that both types of fraudulent scheme share many characteristics. Read More ›
Chemical restraints are drugs that are given in nursing homes (skilled nursing facilities) for improper purposes – for example, to make a senior's behavior more "manageable" and for staff convenience. Sadly, although against the law – chemical restraints are widely used. According to professionals who oversee the health and safety of nursing home residents, misuse of chemical restraints can permanently damage the cognition of seniors. A senior who lived independently and who is subject to chemical restraints at a nursing home may suffer permanent damage. Read More ›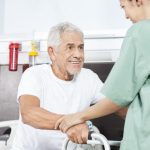 Fraud in nursing homes is rampant and takes every imaginable form – from the small scale (a staff member who take narcotics from elders to sell on the street) – to the massive (systematic defrauding of the government). With billions of government dollars flowing through our Nation's nursing homes it is a hot bed for criminal activity. Fortunately, whistleblowers and government investigators are able to work together to return funds to the government when there has been fraud or false claims for reimbursement by nursing homes. Read More ›