Showing 13 posts in Elder Abuse.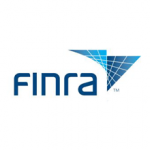 In you have a brokerage account it is subject to oversight by FINRA (Financial Industry Regulatory Authority). Over the past several years FINRA has implemented new protections for senior citizens. An important new rule (FINRA Rule 2165) went into effect in February 2018 to address scams and other fraud targeting vulnerable adults. Rule 2165 is designed to protect two populations:
Elders aged 65 and older; and,
People over 18 who a brokerage firm "reasonably believes" have a mental or physical impairment that renders the individual unable to protect his or her own interests.
This wording dovetails nicely with FINRA's "know your customer" rule (FINRA Rule 2090). Read More ›
Defendants often cite Carter v. Prime Healthcare Paradise Valley LLC (2011) 198 Cal.App.4th 396 in support of their argument that the plaintiff's complaint pleads a cause of action for professional negligence rather than elder abuse. Defendants often argue that Carter, in effect, altered the law and heightened the pleading requirements for an elder abuse cause of action. In making this argument, however, defendants misinterpret the Carter holding. The Carter court did not modify the elements or the pleading requirements for elder abuse under California's Elder Abuse and Dependent Adult Civil Protection Act. In fact, the Carter court stated that it "distill[s]" the requirements of an elder abuse case. The Carter decision did not, however, increase or enhance Plaintiff's pleading requirements. Id. at 406. Read More ›
In September 2017 an East Palo Alto women was sentenced to more than seven years in prison for financial elder abuse. The prosecutors in the case, including San Mateo County District Attorney Steve Wagstaffe, did an excellent job seeing the case against Shirley Remmert to conclusion. Read More ›
Chemical restraints are drugs that are given in nursing homes (skilled nursing facilities) for improper purposes – for example, to make a senior's behavior more "manageable" and for staff convenience. Sadly, although against the law – chemical restraints are widely used. According to professionals who oversee the health and safety of nursing home residents, misuse of chemical restraints can permanently damage the cognition of seniors. A senior who lived independently and who is subject to chemical restraints at a nursing home may suffer permanent damage. Read More ›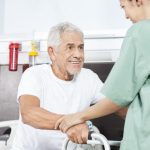 Fraud in nursing homes is rampant and takes every imaginable form – from the small scale (a staff member who take narcotics from elders to sell on the street) – to the massive (systematic defrauding of the government). With billions of government dollars flowing through our Nation's nursing homes it is a hot bed for criminal activity. Fortunately, whistleblowers and government investigators are able to work together to return funds to the government when there has been fraud or false claims for reimbursement by nursing homes. Read More ›
Senior advocates, including elder abuse attorneys have long voiced opposition to the continued use of forced arbitration provisions in nursing home contracts. In a rule that becomes effective November 28, 2016, the U.S. Government's Centers for Medicare & Medicaid Services ("CMS") is prohibiting pre-dispute arbitration clauses in nursing home contracts. This move is a critical protection for our Nation's approximately 1.3 million nursing home residents.
Although the rule will not help elders in assisted living or nursing home residents with contracts that pre-date the November 28, 2016 effective date of the rule, the importance of this move by CMC cannot be understated. The full text of the final rule, which is over 700 pages in length can be found here.
Our firm, Cotchett, Pitre & McCarthy, LLP represents elders in elder abuse and other types of litigation. We handle a wide range of cases under California's elder abuse law, including cases involving serious injuries or death – as well as financial fraud.
Bedsores – also known as pressure sores, or decubitus ulcers – are extremely painful. They can lead to death. A bedsore is an injury to the skin and tissue caused by prolonged pressure on the skin. To people without medical training the name may seem benign. They are not. A Stage 4 bedsore can be an open wound that extends to the bone. Read More ›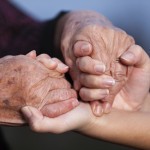 As elder law attorneys we help seniors, dependent adults and their families when there has been serious injury or death or large losses of money. Over the years we have worked with hundreds of elders and family members. These are 10 take away points that we wished all families with loved ones in nursing homes (also referred to as Skilled Nursing Facilities ("SNFs")) knew: Read More ›
Niall McCarthy and Eric Buescher recently published a chapter titled "Fighting Financial Elder Abuse in California" for the Thomson Reuters / Astapore Books publication, "Inside the Minds: Elder Law Client Strategies in California." The chapter describes the current state of financial elder abuse law in California and discusses strategies for plaintiffs to successfully prosecute civil financial elder abuse cases in a variety of contexts. Read More ›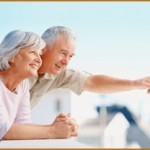 Continuing Care Retirement Communities ("CCRCs") are gaining in popularity as an option for senior retirement living. Many CCRCs offer gorgeous surroundings akin to a 5-star hotel. Often they tout ties to prestigious universities in the hopes of attracting alumni and faculty. However, for all the attractions of CCRC living, there are serious legal consequences to be considered before a senior should make the move to a CCRC. Read More ›